Mission Statement of The Bankruptcy Inclusion, Diversity, Equity & Accessibility Consortium
The Bankruptcy Inclusion, Diversity, Equity & Accessibility Consortium is a network of bankruptcy related judiciary, government, and professional organizations, including NCBJ, *USTP, NABT, NACTT, NAFER, AIRA, ACT12, ACB, ABA, ABI and NACBA. The Consortium will: act as a repository of opportunities and resources of the member organizations' continuing efforts to achieve a diverse bankruptcy community, promote diversity, equity, and inclusion, and facilitate opportunities for current and future bankruptcy practitioners.
The Consortium's work is enhanced by 3 subcommittees:
Access and Careers Committee
(webinars, information, internships/jobs)
Communications & Technology
(ownership of web development & content, marketing-related activities)
Outreach & Engagement
(law school engagement, panel discussions)
American Bankruptcy Institute (ABI)

With almost 10,000 members, the American Bankruptcy Institute (abi.org) is the nation's largest association of bankruptcy, insolvency and restructuring professionals.  ABI members include attorneys, judges, lenders, turnaround specialists, accountants, professors, bankers, students and others.  ABI is committed to serving its members and the global restructuring community with best-in-class conferences, comprehensive continuing education, effective legal research, and dynamic networking opportunities.  In 2019 ABI formed its Diversity and Inclusion Working Group to address issues with diversity, including racial diversity, within ABI, its leadership and our industry. Its mission is to develop recommendations to increase diversity within ABI and its leadership, to help create opportunities for diverse ABI members, and otherwise to promote diversity within ABI and within the restructuring profession. To learn more about ABI's diversity initiatives visit diversity.abi.org.
American Bankruptcy Institute Contact Information:
Eve H. Karasik,  ABI Vice President for Diversity and Inclusion
Levene, Neale, Bender, Yoo & Golubchik L.L.P.
2818 La Cienega Avenue
Los Angeles, CA 90034
Phone: 310.229.3350
Email: [email protected]
ABA Business Bankruptcy Committee of the Business Law Section (ABA)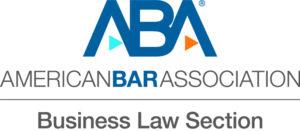 https://www.americanbar.org/groups/business_law/
The Business Bankruptcy Committee is the nation's largest organization of business bankruptcy and restructuring lawyers. It is one of several substantive committees of the Business Law Section of the American Bar Association. Its mission is to be the preeminent resource of the section dealing with business bankruptcy cases, corporate restructuring, and insolvency matters by offering leading educational programming and initiatives for the study of bankruptcy policy and procedure. The committee enjoys a team of dedicated volunteer leaders that serve on various subcommittees and task forces responsible for developments in such varied topics as chapter 11 cases, executory contracts, trustees and examiners, appeals, municipal bankruptcies, pro bono services and the engagement of new and young professionals.
ABA Business Bankruptcy Committee of the Business Law Section Contact Information:
Henry Kevane
Pachulski Stang Ziehl & Jones LLP
One Sansome Street, Suite 3430
San Francisco, CA 94104
Phone: 415.263.7000
Email: [email protected]
American College of Bankruptcy (ACB)

https://www.americancollegeofbankruptcy.com/
The American College of Bankruptcy, founded in 1989, is an honorary public service organization of insolvency professionals who are invited to join as Fellows based on a proven record of the highest standards of expertise, leadership, integrity, professionalism, scholarship and service to the bankruptcy and insolvency practice and to their communities. The College facilitates the effective domestic and cross-border application of bankruptcy and insolvency laws and the administration of justice in the courts through, among other activities, conducting professional educational programs, sponsoring the publication of scholarly reports, and maintaining the National Bankruptcy Archives. Through its affiliated American College of Bankruptcy Foundation, the College establishes and funds scholarships and grant awards and facilitates the provision of legal aid services to the indigent. In March 2021, the College established its Select Commission on Diversity, Equity and Inclusion to develop a comprehensive plan for instilling mindfulness regarding all aspects of diversity, equity and inclusion.  Fellows of the College actively promote those values through the resources and endeavors of the College itself and the Foundation.  The College's Diversity, Equity and Inclusion Committee, established in March 2022 as a permanent standing successor to the Select Commission, continues to execute the DEI Commission Mission Statement and promote positive, systemic change in the College and the insolvency community.
Association of Chapter 12 Trustees (ACT12)

Association of Insolvency and Restructuring Advisors
Association of Insolvency and Restructuring Advisors (AIRA)'s mission is to unite and support professionals providing business turnaround, insolvency, and bankruptcy services, foster an understanding of the related business environment, sponsor relevant education programs, and to administer certification through the Certified Insolvency and Restructuring Advisor (CIRA) and Certified in Distressed Business Valuation (CDBV) technical programs.
To this end, AIRA brings together professionals from a broad range of practices and disciplines including financial advisors, accountants, CPAs, investment executives, appraisers, legal professionals, academics, turnaround advisors, bankers, C suite executives, and government professionals, among others, to further the quality of practice and recognize professionals for their excellence in these specialized services.
Association of Insolvency and Restructuring Advisors Contact Information:
James M. Lukenda
1314 Center Drive Unit B-132
Medford, OR 97501
Phone: 312-804-7879
Email: [email protected]
National Association of Bankruptcy Trustees (NABT)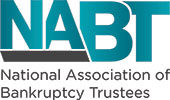 The mission of the Diversity, Equity and Inclusion Committee of the NABT (the Committee) is to increase awareness of and sensitivity to diversity, equity and inclusion issues and values among persons and institutions in the insolvency profession, including bankruptcy judges and trustees, NABT members, and financial advisors and attorneys servicing bankruptcy trustees. The Committee is dedicated to leading the way in promoting diversity, equity and inclusion in the bankruptcy trustee practice for attorneys, law students, accountants, trustees and other professionals in the myriad roles and capacities in which they serve.  The Committee intends to achieve these objectives through a variety of programs and initiatives, including webinars, networking with diverse members of law schools, and generally educating professionals on the economic and moral value of creating and maintaining work environments in which all persons of all backgrounds feel safe and fully supported in achieving their professional goals.
National Association of Bankruptcy Trustees Contact Information:
Aja Favors
Favors Law Firm, LLC
PO Box 395
Oak Lawn, IL 60453
Phone: 312-221-2402
Email: [email protected]
National Association of Chapter 13 Trustees (NACTT)

NACTT Inclusion & Acceptance Resource Page
https://www.nactt.com/page-18071
The NACTT was founded by 34 Chapter XIII trustees (now referred to as Chapter 13 trustees) in 1965. Currently, there are a little less than 200 Chapter 13 standing trustees serving in the 50 states and Puerto Rico. Today, the NACTT has grown to more than 1,000 members, consisting of trustees, bankruptcy judges, lawyers for debtors and creditors, certified public accountants, and other insolvency related professionals. Our organization is dedicated to the highest standards of practice and education related to Chapter 13 bankruptcy and these form the focal point of the NACTT's annual seminars. Members of the NACTT receive the NACTT Quarterly, the official publication of the organization, as well as reduced rates on NACTT seminars. The Quarterly emphasizes local and national developments in Chapter 13 bankruptcy.
National Association of Chapter 13 Trustees Contact Information:
Pamela Simmons-Beasley
Chapter 13 Trustee
250 Berryhill Road
Suite 402
Columbia, SC 29210
803-779-5180
[email protected]
National Association of Consumer Bankruptcy Attorneys (NACBA)

National Association of Consumer Bankruptcy Attorneys Contact Information:
Carol Colliersmith
Law Firm of Carol Colliersmith
PO Box 2256
Smyrna, GA 0
Phone: (404) 815-1600
Email: [email protected]
National Association of Federal Equity Receivers (NAFER)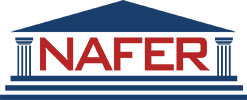 NAFER recognizes the need for diversity, equity, and inclusion in the receivership community and is committed to fostering a professional forum in which all individuals are welcomed, respected, supported, and enabled. In early 2021, NAFER created the Diversity, Equity, and Inclusion Committee to develop an actionable plan to promote these values consistent with NAFER's mission of delivering excellent education, networking, and receivership opportunities to the receivership community.
National Association of Federal Equity Receivers Contact Information:
Paula Durham
J.S. Held LLC
3101 N. Central Ave.
Suite 670
Phoenix, AZ 85012
602-279-7505
[email protected]
National Conference of Bankruptcy Judges (NCBJ)

https://www.ncbj.org/default.aspx
Our mission is to promote the interests of United States Bankruptcy Judges generally; to utilize our expertise on issues of bankruptcy law and procedure to improve the administration of the bankruptcy system; to foster scholarship, collegiality and diversity among members of the bankruptcy bench and bar; and to provide opportunities for education and networking for bankruptcy judges and the bankruptcy community at large.
National Conference of Bankruptcy Judges Contact Information:
Hon. Sandra Klien
US Bankruptcy Court, C.D. of Cal.
255 E. Temple Street
Suite 1582
Los Angeles, CA 90012
213-894-7741
[email protected]
Executive Office for U.S. Trustees (EOUST) *

The United States Trustee Program is the component of the Department of Justice responsible for overseeing the administration of bankruptcy cases and private trustees under 28 U.S.C. § 586 and 11 U.S.C. § 101, et seq. We are a national program with broad administrative, regulatory, and litigation/enforcement authorities whose mission is to promote the integrity and efficiency of the bankruptcy system for the benefit of all stakeholders–debtors, creditors, and the public. The USTP consists of an Executive Office in Washington, DC, and 21 regions with 90 field office locations nationwide.
*Executive Office for United States Trustees Contact Information:
Email: [email protected]
https://www.justice.gov/ust/employment-opportunities
*Ex Officio Member
IDEA Consortium Leadership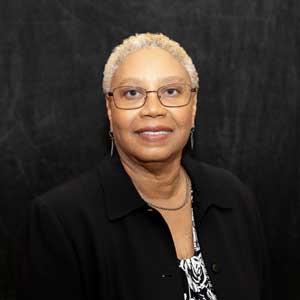 Pamela Simmons-Beasley
Chair
Pamela Simmons-Beasley is a standing Chapter 13 Bankruptcy Trustee for the District of South Carolina. Prior to accepting appointment as a Trustee in January, 2016 she practiced primarily in the field of consumer bankruptcy law for 21 years.  She received her BA from Emory University in Atlanta, Georgia and her law degree from the University of South Carolina. She is a Fellow in the American College of Bankruptcy, member of the South Carolina Bar, South Carolina Bankruptcy Law Association (SCBLA), the J. Bratton Davis Inn of Court and the National Association of Chapter Thirteen Trustees. She is a past president of the SCBLA and recipient of the William E. S. Robinson Public Service Award of the SCBLA. This award was given in recognition of her volunteerism with the CARE Program, which is a national initiative of the U.S. Bankruptcy Court designed to provide education to high school and college students on the consequences of consumer credit abuse through on-site presentations.  She serves as a team captain for the Prisma Health Midlands Foundation's campaign to raise awareness and funds in the fight against breast cancer and sits on the Board of Homeless No More, a nonprofit organization dedicated to eradicating family homelessness. She currently serves as co-chair of the NACTT Inclusion and Acceptance Committee and the DEI Consortium.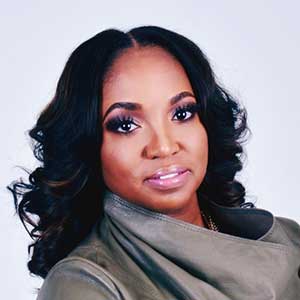 Aja Carr Favors
Immediate Past Chair
Aja Carr Favors is a member of the panel of chapter 7 Trustees for the Northern District of Illinois, Eastern Division. She concentrates her practice in the areas of mediation, tax-exempt organizations, privacy, and bankruptcy law. She is a member of the NABT's Diversity, Equity, and Inclusion Committee and The American Bankruptcy Institute. She also serves as a member of the assembly of the Illinois State Bar Association, the Northwestern University Alumni Admission Council, and the Northwestern University MPPA Alumni Equity, Diversity, and Inclusion Committee.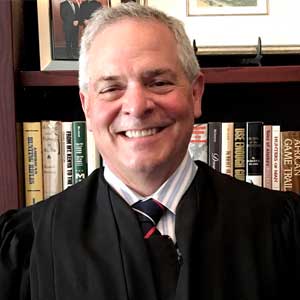 Hon. Frank J. Santoro
Member of the Bankruptcy Bench
The Honorable Frank J. Santoro was appointed as a U.S. Bankruptcy Judge on February 21, 2008, sitting in Norfolk and Newport News, Virginia. His term as Chief Judge of the United States Bankruptcy Court for the Eastern District of Virginia commenced on December 13, 2019.
He received undergraduate degrees, with honors, in political science, and economics and finance from Allegheny College in 1976, where he was also a member of Phi Beta Kappa. He received his J.D. degree from the Marshall Wythe School of Law at the College of William and Mary in 1979.
Prior to his appointment, Chief Judge Santoro was the managing partner of Marcus, Santoro & Kozak, P.C., located in Portsmouth and Chesapeake, Virginia, where his practice concentrated in bankruptcy, corporate reorganizations and corporate finance. He served as standing Chapter 13 Trustee beginning in 1987 and also a Chapter 7 Panel Trustee from December 1981 through May 1990. He was a former law clerk to Judge Hal J. Bonney, Jr. He has been a frequent speaker at seminars and is a fellow of the American College of Bankruptcy. In 2003, Chief Judge Santoro was selected by his peers as the outstanding bankruptcy lawyer in Virginia.
Chief Judge Santoro stays busy with his children and grandchildren. He is active in a variety of civic organizations and is an official USTA Ironman.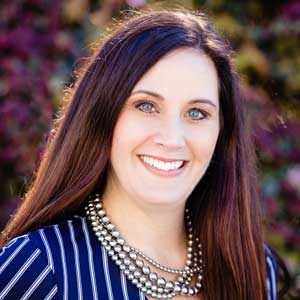 Jennifer Brinkley
NABT Representative
Jennifer Brinkley is the founder and Chief Executive Officer of Inspire Association Management Company, LLC. Since 2004, Jennifer has worked alongside associations to carry out their mission.  Her expertise in association management enables her to effectively handle all the moving parts of an association.
Her superpowers include: communications and marketing, volunteer recruitment and onboarding, membership and revenue growth, association governance, event planning, financial management and strategic planning. Her "not-so-secret" pleasures include spending time with her family, football, reading, and playing a pretty mean game of Texas Hold'em.
She is inspired by the excitement of a new volunteer, the dedication of an experienced leader and the wonders created by the combination of those voices.